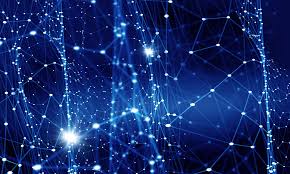 Medior/Senior/Lead Data Scientist | Telecom | Utrecht (7x)
For one of my clients, I am looking for multiple experienced Data Scientists.
Job description
– Predictive maintenance of their network
– Churn analysis
– Product- and service recommendation
– Improving customer satisfaction
– Development of data-driven services
– Development of IoT solutions
– Creating Advanced Analytics
– Development of predictive and prescriptive models
Essentials
– You are an experienced Data Scientist, having a track record in exploring, designing, developing and testing predictive models using techniques like Hadoop, Spark, Python, R, Tableau and SQL
– You have a relevant MSc or Ph.D. in quantitative fields like Mathematics, Statistics, Computer Science, Artifical Intelligence or related fields
– You are a passionate expert, following this rapidly changing industry not because you need to, but because you love to.
– You have en deep statistical modeling expertise
– You have a proven track record in data manipulation
– Experience in at least on relevant programming language; R, Python, Spark, Scala, Java, C++
– Proficient in statistical packages and Machine Learning libraries
Interested?
kai@analysepeople.nl