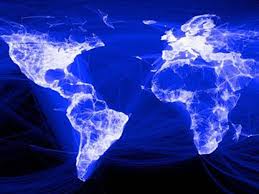 Big Data Set To Get Much Bigger By 2021
According to the latest market study released by Technavio, the global big data services market is expected to grow at a CAGR of more than 24 per cent by 2021.
The market research analysis categorises the global big data services market into four major end-user segments, of which, the top three segments are discussed in detail below:
Banking, Financial services and Insurance (BFSI)

Telecom

Retail

Others
BFSI
The BFSI segment adopts big data services to make respective models of trading, fund management, and risk control. With the growth of big data in terms of volume, variety, and complexity, big data analysis is useful for banks to generate useful insights leading to improved performance.
Digital transformation in financial services organisations has created a need to evaluate the implication of technology and customer response to smoothen the financial services operations.
Digital marketing advancements and search engine optimisation practices have changed the way consumers look at products and services. This has generated a lot of actionable data to analyse, which can be converted to sales leads.
"Banks use big data analytics to optimise their internal processes and improve their products and customer experiences. Big data services, help financial firms to form a data-driven and evidence-based business model, thereby enabling them to understand their customers and optimize their workforce," said Ishmeet Kaur, a lead analyst at Technavio for IT spending research.
Telecom
Telecom service providers in North America are experiencing a decline in revenue because of the decreasing average revenue per user. Therefore, companies strive for competitive advantages by differentiating their products and services from other competitors.
The telecom industry seeks solutions that improve operational efficiency and reduce customer attrition. This has become a major factor contributing to the high market growth rate. Big data services help telecom companies to understand the spending pattern of customers and tailor offerings specific to individual customers.
"The use of big data allows telecom companies to gather business-related insights from various sources, such as enterprise applications, social media websites, and mobile apps, which can be directed towards improving their service," Kaur said.
Retail
Retail organisations are aggressively using big data to get a complete picture of their customers, products, operations, and competitors to drive innovation, operational efficiency, and increase revenues.
Competition among retail organisations is intensifying due to complexities of global expansion, rapid product cycles, currency fluctuations, and changing customer preferences that continue to transform consumer behaviour.
Retailers gain a competitive advantage by the adoption of big data services as these solutions provide the ability to predict, reduce, and transform negative feedback, and enhance productivity by performing real-time analysis of customer responses to price and product changes.
The top vendors highlighted by Technavio's market research analysts in this report are:
Accenture

Deloitte

Hewlett-Packard (HP)

IBM

PricewaterhouseCoopers (PwC)

SAP

Teradata